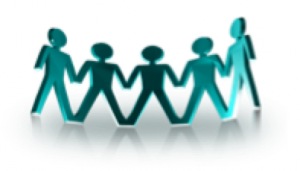 Ready to Connect with Someone in Need?
Love INC is Ready for You!
Mid-Hudson Love In the Name of Christ provides a path for caring Christians to get involved in transformative ministry with people in need.

New Volunteer Orientation: Tuesday, August 15, 6:30 – 7:30 pm  Come learn about the many ways to get involved in ministry with people in need.
Opportunities exist for Volunteers who feel called to visit with isolated, homebound clients. In addition, we need individuals who can commit to attend 4 weeks of life-skills 'Building Hope' workshops as a partner to a neighbor in need.
Preparing to be a Community LINC Volunteer:
     Tue, August 15, 7:30 – 9 pm (Training Session #1) (generational poverty, goal-setting, expectations)
     Tue, August 22, 6:30 – 9 pm (Training Session #2) (active listening, boundaries, support)
LOCATION: New Beginnings, 35 DeGarmo Road, Poughkeepsie
RSVP to Jewel Ratzlaff,
Volunteer Coordinator
(845-896-4126 or info@mhlinc.org)